h o m e ::

v i s i o n ::

g e o g r a p h y ::

d e m o g r a p h y ::

o f f i c i a l s ::

m u n i c i p a l i t i e s ::

t o u r i s m ::

e v e n t s ::

n e w s / u p d a t e s ::

a r t s & c u l t u r e ::

w e b l i n k s ::
A Woman and Many Women
in the History of Cagayan
There is nothing to indicate that Cagayan society has at any time been matriarchal. Nor is there any memory that amazons, in the traditional sense of the word, have ever existed in any Cagayan tribe. Yet since early times individual women have played important roles in Cagayan life that in the continuing contest between the staff and distaff of the species, among the people of the region, the latter have proven themselves worthy of the respect of the former. There, for example, was the mother of Siriban, a ruler in her own right, who with other native chiefs voted to accept Spain's offer of friendship after the pacification campaign of Capitan Berramentano. There, also, was Ines Carinugan whom General Esteybar ordered to be executed for her leading part in the revolt of 1661. There was Agustina Pamma who dared to disagree with his fellow chiefs Dayag and Cuntapay in the uprising of 1621, and there was, above all, the mother of Magalad who was the real spirit behind the resistance led on the field by her sons. Centuries apart from these forebears, there were the women who volunteered to serve in the nursing of corps of the Tirona Brigade, and much closer to our days, there are the unnamed many who have brought honor and prestige to Cagayan. It is no wonder, therefore, that even today women are highly regarded among the people of Cagayan and at times are chosen for leadership roles. Does this not in a way explain why the Cagayan male is something of a homebody who because of a mother, a wife, a sweetheart or friend would not be lured by the adventures and pleasures of peregrinations, yielding to wanderlust only in these late years when he can quickly return to the women in his life?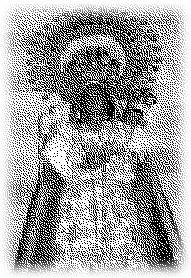 The Special Woman in a Cagayano's life is, of course, the One whom an angel had announced as blessed among all women. The Lady of Piat is the Queen and Mother from whose hands all Cagayanos beg for a blessing before they wander away from home and to whom they come to present their wounds or trophies when they return. Through the years, Mary continues to protect the children of those whom she had won for the Faith. Love, it is true, is at the core of all religion, but the early Cagayan natives could not understand that love until it was preached to them as associated and exemplified in the concern of a mother. When chief Bucayu first saw the image of the Lady of Piat, he instantly recognized her as the one who had appeared to him in a dream, promising to take care of him and of his people if they gave up their heathen ways. The Cagayanos will never recant from their part of that covenant, for it is their experience that heaven and earth may pass away, but Mary's word, like her Son's will not pass away.
---
from Vignettes About Cagayan and the Cagayanos
by Msgr. Domingo Mallo-Peņaflor
---
guestbook :: forum :: contact :: site map :: site info